Regular price
Sale price
$37.99 USD
Unit price
per
Sale
Sold out
Made of 100% pure solid copper & brass set of 4 coasters. The Height is 0.3″ and the diameter is 3.5″ with 90gm weigh/coaster.

These handmade and hand hammered coasters have one side made of copper and the other side made of brass. These decorative antiqued copper brass coasters add an elegant detail to your breakfast/lunch/dinner party décor and dining table.
Why Copper?

Copper drinking vessels have been utilized in Ayurveda for centuries.  Ayurveda is a Sanskrit word that means " the science of life and longevity ".  It is the ancient, holistic health system arising from the sages of India who were adept at observing their inner experience and bringing their mind/body/spirit into harmony with nature. As part of a daily routine or dinacharya, it is recommended to drink water stored overnight in a pure copper vessel first thing in the morning. Drinking this water upon waking washes the GI tract, flushes the kidneys and stimulates peristalsis. In Ayurveda, copper is thought to alleviate excess Kapha dosha and reduce fat.  It is also a good tonic for the liver, spleen, and lymphatic system and helps in curing anemia.In modern Western medicine, copper is known as an essential trace mineral that helps with the formation of collagen.  It also has antimicrobial properties and increases the absorption of iron in the body.  Copper deficiency can cause an increased risk of infection, osteoporosis, impaired neurological function, and compromised growth.
Care Instructions

Before use, fill your vessel with a mixture of 1:4 lemon or vinegar and water and soak for a few minutes. Scrub the vessel from the inside with a brush and rinse with water. In addition, wash your copper vessel inside and out with water and soap before use.
Your copper product will naturally patina over time from oxidation. It is important to keep your copper product clean for maximum health benefits. You can remove the patina by cleaning with salt and lemon, tamarind or vinegar. The household cleaner "Bar Keepers Friend" will also shine your product.
Avoid washing your copper vessel in a dishwasher.
Share
View full details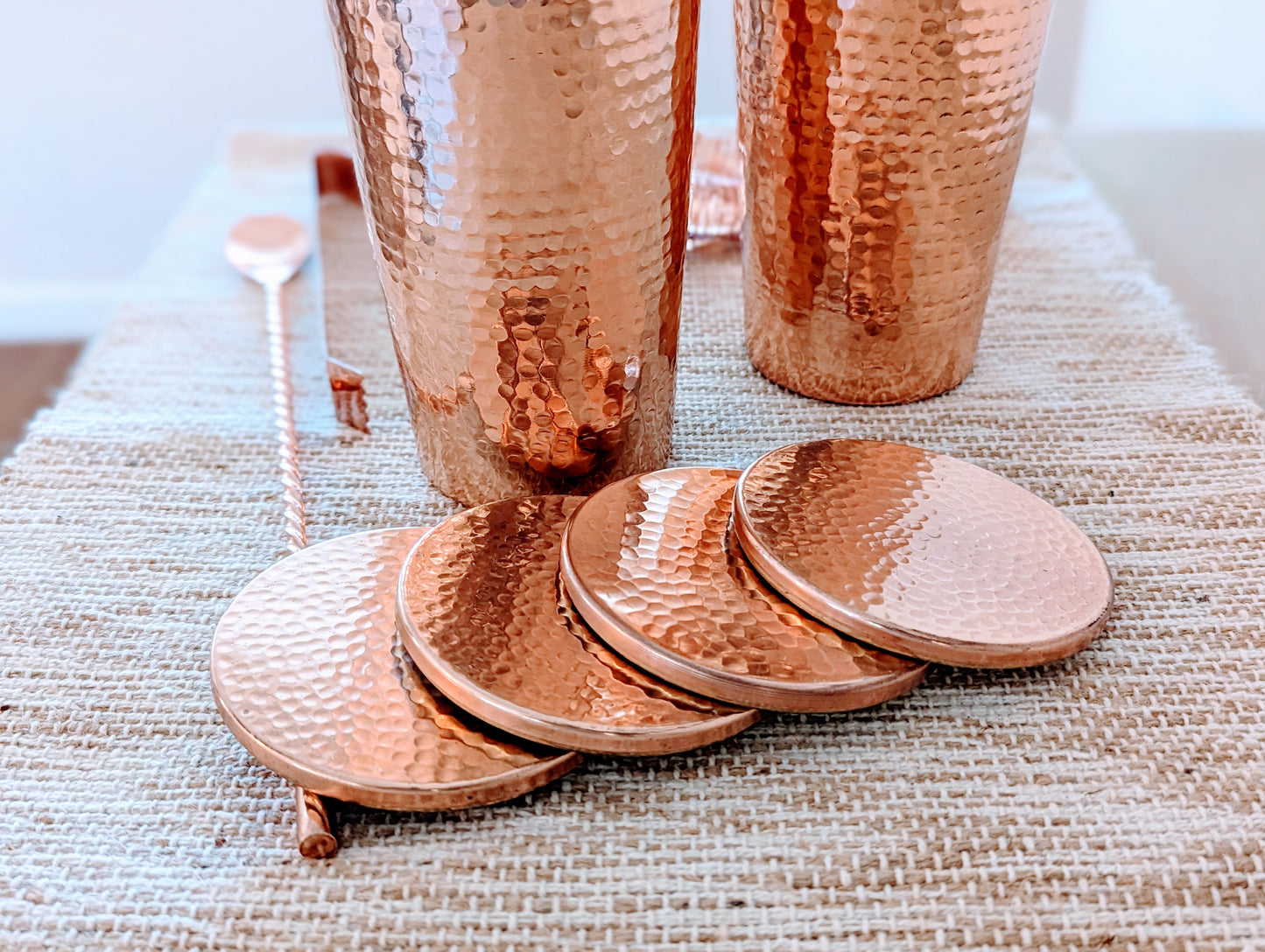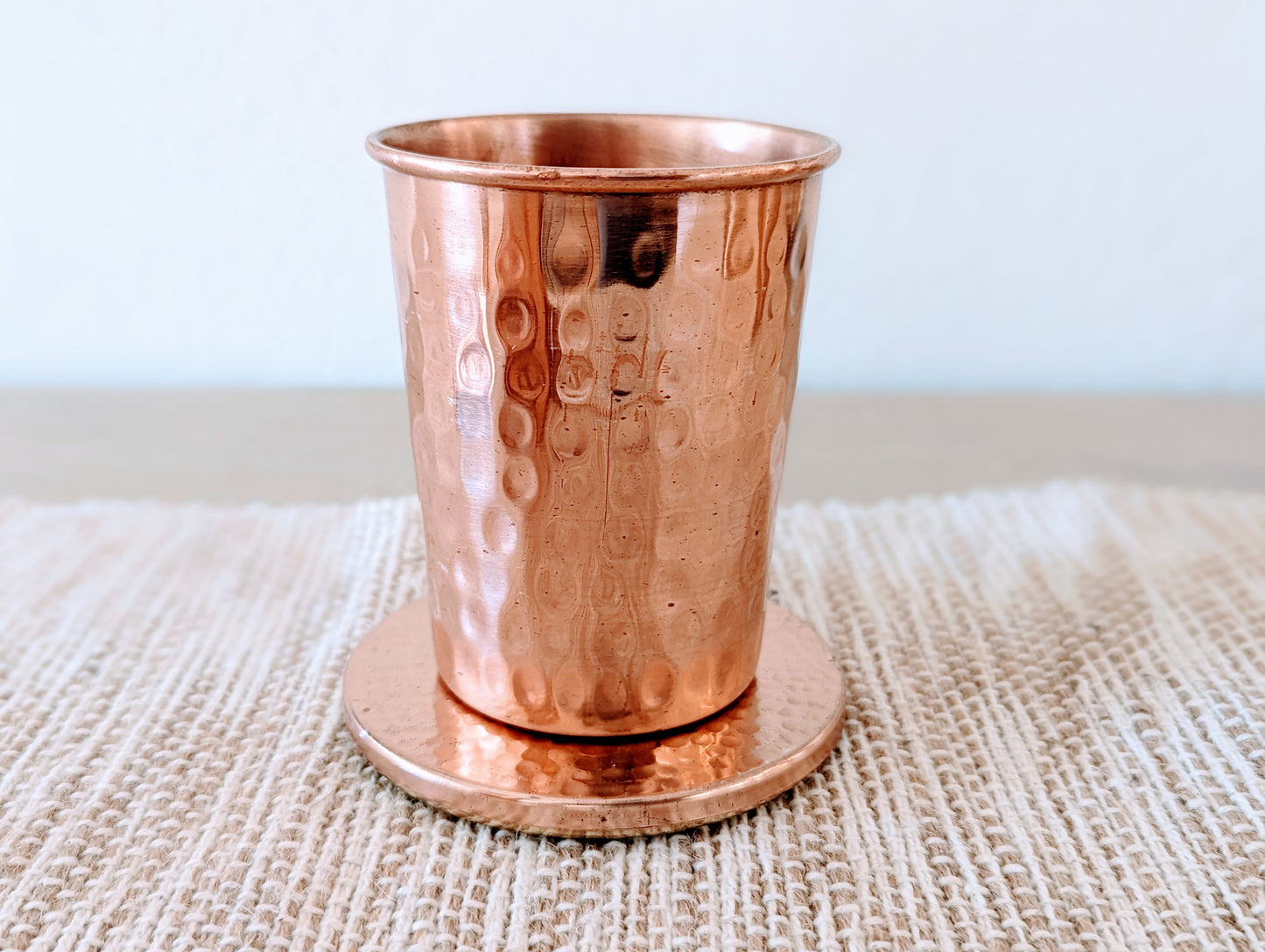 FREE SHIPPING ON ORDERS OVER $100

Free shipping is valid on orders of$100or more shipped to a single U.S. address, after promotions and discounts are applied. Gift cards and taxes do not qualify toward the minimum purchase requirement. Offer and delivery times are subject to change without notice.

Hassle-Free Exchanges

Email us at info@tarahandicraft.com and we will email you a shipping label.

All sale items are eligible for store credit.

No returns or exchanges on all custom, personalized and final sale merchandise.